The life
Benjamin ilhan Goren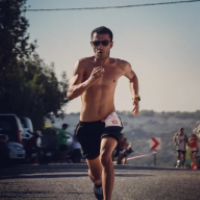 ---
(Fr) Life
La vie est occupée à la fois à se perpétuer et à se surpasser; si elle ne fait que se maintenir, alors vivre, ce n'est pas mourir. (By Simone de Beauvoir)
Translation to English:
Life is busy both perpetuating itself and surpassing itself; if it only maintains itself, then to live is not to die. (By Simone de Beauvoir)
Life
---
Is both imporing yourself,
And exceed it.
If it is steady same,
Then to live is just "not to die".
Not to die, can not to die..
---
Hayat
Hem kendini geliştirmek,
Hem kendini aşmaktır.
Eğer sürekli aynı kalıyorsa,
O zaman yaşamak "sadece ölmemektir".
Ölmemek; ölememek..