Some rules
Benjamin ilhan Goren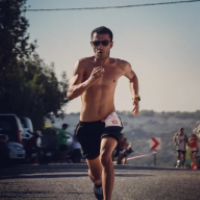 ---
Some rules
Do not play big. Don't pass 3x.
Know yourself. If you are not patient, don't enter.
Stop. Wait. A lot.
Rush means suicide. No rush, nor greed.
Act just when setup is ready. Random acts are just fail.
Follow the trends. Don't go reverse. Never.
If you don't know, watch and wait. Wait.
95% is watching and waiting for right time. %5 is taking action.
If it is %2 far to suport and resistance, wait. It has to be more closer.
If you have 3x, %2 loss makes %6 of wallet. Don't pass %1.5 percent.
Risk/Reward ratio have to be bigger than 3 to survive.
Try %1 stop and %3 closing. You can do it forever. Ratio is 3.
Do not try without stop.
Don't try revenge. Don't go emotional.
Don't add to position, don't avarage it.
When you place an order, put it's stop. Always.
Small position better than bigger position. Easy to handle, and stop doesn't hurt.
Follow the major support and resistance for actions. Kind of daliy view.
4H is the best for technic control. Follow daily and 4H. Not less.